Catholic Skywalker: Best in Comics:
This year marked the end of Geoff John's legendary run on The Emerald Knight. He did it in a way that, while a bit rushed, brought together all the threads and story arcs from his entire time on the book into a cacophony of awesomeness. He has created the definitive Hal Jordan story that will never be topped. The art by Doug Manke matched the overwhelming visual and emotional grandeur of the story. Hal had to confront his deepest fears, his biggest failures, his deadliest rivals, and his old authorities. And the epilogue is one of my favorite moments int he entire run.
Amazingly, the man who had the unenviable task of taking over the reins for Johns, Robert Venditti, has been doing an amazing job. His first major story arc, Lights Out, was big, bold, imaginative, and unique. I am so glad that they found someone who really understood the Green Lantern universe and has continued the quality I've come to expect from this amazing series.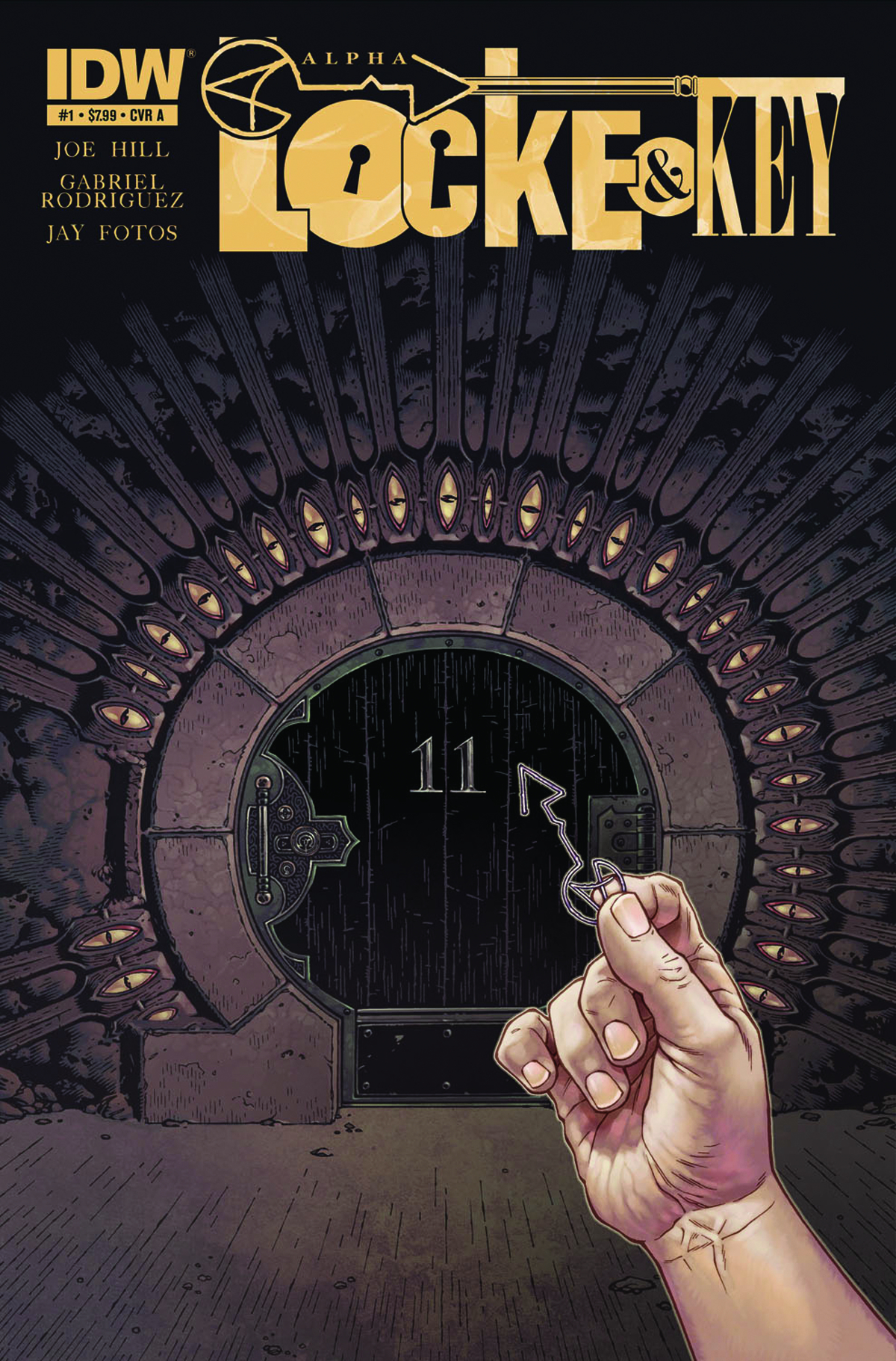 The final installments of Joe Hill's and Gabriel Iglesies's horror masterpiece has come to a close. And what a finish it was. I cannot reveal the details of the ending, but the final confrontation with the evil monsters was terrifying, action-packed, and heart-breaking. Death and tragedy surround the ending. But that is how it should be. Any resolution should not be cheaply won. Real sacrifice is needed to bring emotional closer to the story.
And closure it the name of the game in the last book. Hill brings the story full circle, and Iglesies makes some wonderful visual call backs to the very first issue. Unlike the final issue of Johns' Green Lantern, which felt rushed, Hill took his time to let us all say goodbye to the people and places we've come to know in Lovecraft, Massachusetts.
Green Lantern #20
(from my review of this issue on my blog)
Johns also wisely ties together loose ends from all of his major epics in his Green Lantern run, like a composer weaving earlier movements and motifs into a grand guignol. It reminded me so much of what James Robinson did in his conclusion to the incomparable Starman. Each callback is a thrill and a delight. And there is a moment where Sinestro confronts a long-time Green Lantern villain that has the trademark "I didn't see that coming but should have" feel to it.
My favorite moment (MILD SPOILER THIS PARAGRAPH), by far, is between Hal and Sinestro. In a way, this series has always been about the 2 of them. Way back in the series, Hal was bringing Sinestro to his execution (things, obviously, did not go as planned). Before they were attacked, Hal wanted to ask Sinestro a question. He never got the chance. That dangling mystery has been a key thread to the whole dynamic between these two. In the end, Hal finally gets to ask it of Sinestro: "Were we ever friends?" Sinestros answer is so perfect, so powerful, and so devastating that it makes me want to re-read the entire series once again.
The coda to the story involves the Toris, the keeper of the Book of Oa in the far future, telling a new Green Lantern about the fates of all the main characters. This had the feeling of the epilogue to the Harry Potter series, which splits fans down the middle. I personally, very much enjoyed the Green Lantern epilogue. Johns understands that when you spend so many years with these characters, saying goodbye is difficult. Like parting with close friends, above all you want to know that they are going to be okay. Johns lays out the path of all the survivors of this epic finale in a way that is logically consistent and emotionally cathartic.
Ivan Reis (Justice League)
photo by Luigi Novi
I know a number of comic book fans preferred highly stylized and idiosyncratic art. I am more of a classical guy, leaning towards the George Perez end of the spectrum. This is why I fell in love with Ivan Reis' art this year. Reis has always been a fantastic talent. But this year with his work on Justice League, he is now able to play with a cast of characters that show off his amazing visual talent. I particularly love his use of textures on Superman's costume. When I know he is drawing a book, I can't wait to see it.
Geoff Johns (Green Lantern, Justice League, Aquaman)
photo from besignyawn
I almost feel a little guilty for making these awards a Geoff Johns' admiration page. There were some fantastically written books this year, like Waid's Daredevil or the great Peter David and his X-Factor finale. But the man is such a talent, I could not overlook his work this year. Justice League has been fast-paced action and game changing character moments, particularly in the exciting and smart Trinity War. Aquaman has never been this interesting to read, and Johns ended his run too soon and too abruptly for my taste. But, as seen above, it was his passionate love for the Green Lantern series that made his talent shine forth. (from my review of the final issue) "I want to end this review with a simple thank you to Mr. Geoff Johns. I doubt that you will ever read this, but I just wanted to say that reading your work on Green Lantern has given me years of wonder and joy. Your stories will stay with me. Thank you for filling my world with Green Lantern's Light."